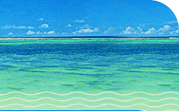 Read Entire Auction Before Bidding. Read TERMS and CONDITIONS.
Read Before Bid!  
This is a CASH SALE! Not for Payments!
No Minimum! No Reserve! High Bid Wins This Auction!
County Delinquent Tax Sale
Two Lots Total 6.3 AC by Pond, Frostproof, Close to Disney, Florida
(see pics & county info for details)
Two Lots Total 6.3 AC by pond!
Nice area! Beautiful settings! Tall Pine Trees all over!
Located of Hwy 630 E. Great Country Settings! Close to Lake Weohyakapka.
Tampa, Orlando and Disney World are short drive away!
Theme Parks in Disney World.
Things to visit in Disney World.
One of the Florida's attractions: Bok Tower Gardens is just a short drive away!
Many parks around, including Lake Kissimmee State Park, Allen David Broussard Catfish Creek Preserve State Park.
Lake Wales Surroundings.
Very close to Great places including Tampa, Orlando, Universal Studio and Disney Land!
Polk County Florida Property Appraiser Parcel Information:
Approx. Property Address:
Frostproof or River Ranch, FL 33867
or
GPS Coordinates: 27.756464,-81.357612
Exemption Detail
Millage Code
Escrow Code
NO EXEMPTIONS
300000
Legal Description
SE1/4 OF NE1/4 OF SW1/4 OF NE1/4 LESS 1/2 INT IN OIL GAS AND MINERAL RIGHTS
--

Have you ever wondered how some middle income investors are able to accumulate multi-million dollar real estate holdings?

Invest in County Delinquent Tax Sale!

A well-kept Real Estate secret, how to make MILLIONS for ONLY PENNIES ON A DOLLAR in REAL ESTATE business !!!

Only Banks and a handful of Real Estate Investors use this technique to accumulate a large amount of wealth!

Acquire valuable real estate from the first hands! Skip all the middle men! Get Prime Real Estate straight from County with a low price tag!

Get Valuable Real Estate for only Pennies on a Dollar!

"Why do people call this the best way to acquire real estate for pennies on the dollar?

Here is a rough comparison of how different types of people buy real estate:

The average Real Estate Buyer using a real estate agent (with a low level of effort required) will typically pay 110-150% of market value.

The skilled rehabber (with a very high level of effort required) will typically pay 75-80% of market value.

The sophisticated foreclosure auction buyer (with a low level of effort required) will typically pay 60-85% of market value.

The sophisticated tax deed auction buyer (with a low level of effort required) will typically pay 10-65% of market value .

The sophisticated investor in the County Delinquent Tax Sales (with a moderate level of effort required) will typically pay 1-20% of market value! "

You can multiply your Real Estate Portfolio just in a few years with only 200$-300$ of an initial investment!

Don't let this chance, to become a Millionaire , to slip away!!!

Bid Now! Win Now! Buy Now! Get Rich Later!

You Will Be A 100% Satisfied With A Result!

BY WINNING THIS AUCTION YOU WILL HAVE THE RIGHT TO FORECLOSE ON THIS PARCEL AND GET A MARKETABLE DEED DIRECTLY THROUGH THE COUNTY !!!

You will receive all the Transfer Paperwork in just 3-4 business days after your payment is received!

Please Do Not Hesitate To Ask Any Questions Prior Bidding!

We'll be happy to answer them and guide you through the foreclosure process!

This is a County Delinquent Taxes Sale.

You bid on a lien (year 2014) that is secured by this parcel and may initiate the foreclosure process by applying a Tax Deed Application through the county at any time after 2 years have elapsed since April 1 of the year of the issuance of the lien and before the expiration of 7 years from the date of issuance in accordance with Florida Statute 197.502, Florida Statutes.
Grantee of Tax Deed entitled to immediate possession (Reference: Florida Statute 197.562)

Bid Early! The Seller reserves the right to close this listing at any time.

Serious Bidders Only! Non-Payment of Auction may result the Suspension of your eBay Account.

If You Have No or Low Feedback, Please contact me before bidding with a statement that you understand the auction item you're bidding on and you place your bid accordingly.

Buyer is advised to do any and all due diligence before bidding.

PAYMENT:

The Transfer Documentation Fee of $195.00 will be added to your Final Bid Amount. The Total Payment is due within 4 business days.

The payment can be made by certified funds: Cashier's or Money Order Checks, Personal or Business checks.

The Document Transfer to Buyer from County takes about 2-4 weeks after payment clears.

TERMS and CONDITIONS:

Your bid is a binding contract to pay the amount of your bid if you are the winning bidder.
By bidding, you agree that you have:

a. Made ALL DUE DILIGENCE regarding the auction item and bidding accordingly; or

b. Waived your right(s) of doing your DUE DILIGENCE and are bidding at your own risk and on your own decision to do so;

c. Read and Agreed with current Terms and Conditions of this auction.

READ before you BID!

ASK ANY QUESTIONS NOW before you bid and buy!

We have listed all information accurately and to the best of our knowledge but you MUST do your OWN due diligence before you bid, NOT after the auction has closed.

IF you wait until AFTER you have won the auction to ask questions, we will NOT be responsible for your lack of due diligence!

All sales are final, no refunds will be given, unless the lien is redeemed during the transfer process. In this case, the seller reserves the rights to give a refund or substitute the item of similar value.

The $195.00 (non-refundable) documentation transfer fee will be added to the highest bid amount.

The auction starts at very low price, only $100! YOU set the winning bid amount in this auction.

The winning bidder MUST make a payment by certified funds as a Cashier's Check or Money Order(s), or Personal/Business Check. Payment due in four days after auction close.

If funds are not received within 4 days (unless you notify us to extend a payment due date), the winning bidder will be reported to eBay as a non-payer and/or have bidder's eBay account being suspended and /or being responsible to pay any and/or all fees associated with posting this listing.

Please note that this auction is not a sale of the real property.

The winning bidder of this auction will receive a legal document, representing a first lien against the property ( Florida Statutes 197.102 (3) and may foreclose and gain title to the property in accordance with The Florida Statutes 197.502 https://www.leg.state.fl.us/Statutes/index.cfm?App_mode=Display_Statute&Search_String=&URL=0100-0199/0197/Sections/0197.502.html

--